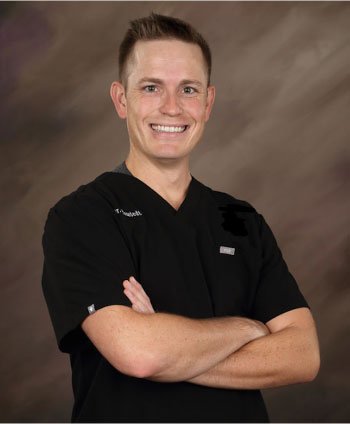 Dr. Kristopher Hasstedt is from Ames, Iowa. He graduated from Iowa State University with Bachelors of Liberal Sciences degree.
He then attended The University of Iowa where he received his Doctor of Dental Surgery degree. Upon graduation from The University of Iowa, Dr. Hasstedt received a General Practice Residency certificate from the University of Nebraska Medical Center. Dr. Hasstedt completed his training in Oral & Maxillofacial Surgery at the University of Minnesota in 2018. Dr. Hasstedt was trained in multiple surgical and medical disciplines including: Internal Medicine, Cardiology, Anesthesiology, General Surgery, Neurosurgery, Head and Neck Trauma, Maxillofacial Infections, Plastic and Reconstructive Surgery, Temporomandibular Joint Surgery, Arthroscopic Surgery, Laser Surgery, Orthognathic Surgery, Dentoalveolar and Implant Surgery.

Dr. Hasstedt is the AACS (American Academy of Cosmetic Surgery) accredited Fellow in Facial Cosmetic and Reconstructive Surgery. This additional year of post residency training is designed to enhance his skills in specialized aspects of Maxillofacial Surgery including Cosmetics (Facial Plastics and Hair Restoration), Microneurosurgery (Nerve Repair), and Reconstructive Jaw Surgery (Orthognathics and Pathologic Reconstruction) with international expert surgeons at Georgia Oral and Facial Reconstructive Surgery.

Dr. Hasstedt is well-trained in full-scope Oral & Maxillofacial Surgery with an increased interest in facial trauma, orthognathic surgery, facial cosmetic surgery, dentoalveolar and implant surgery. Outside of work, Dr. Hasstedt enjoys spending as much time outside as possible, golfing, water activities and traveling.